Chartered Accountant Cover Letter / Job Application Letter
Cover Letter To Potential Employer
Job Application Letter
Dear [Manager]
I came across your company [replace with the actual company name if known in advance] during my search for the leading and prestigious companies in the field of accounting. I am very impressed by your organization's wide industry exposure and I am very interested in exploring a possibility to join your team.
I am a [your job title] with 7+ years of experience in _________. My qualifications include:
1) Qualification, strength point or some achievement
2) Qualification, strength point or some achievement
3) ……………..
4) …………….
Enclosed with this letter is a copy of my detailed resume. I appreciate if you can spare a moment to go through it and see how valuable I can be to your company [replace with the actual company name if known in advance].
Best Regards
Chartered Accountant Sample Cover Letter
Job Application Letter
The Human Resource Department,

Respected Sir/ Madam,

I am commerce graduate & professionally qualified Chartered Accountant, with 8 years of experience, which includes 3 years PQE in a supervisory and managerial role. I have exposure within several industries including, Financial, Retail, FMCGs, Services & logistics. My technology skill set includes proficiency in using MS Office, Oracle Financials, SAP, Tally ERP 9 system & My Client Audit software.

I have in depth knowledge & working experience in the field of

Bookkeeping, GL maintenance, Closure of Books of Accounts, Departmental Costing, Management Accounting, MIS Reporting, S.O.P Preparation, ERP Implementation, Financial analysis, Cost and variance analysis, Budgeting, Forecasting, finalization of statutory/ annual Financial Statements, IFRSs, Compliance function and Cash flow management.

I am committed, hardworking, team player with good interpersonal communication skills and a positive can do attitude.

Key Achievements:

Established the independent Internal Audit Function, Compliance & Finance function and developed the company's Internal Audit Manual & internal control systems, Accounting Manual, Risk Management Manual, Accounting policies & financial policies. This improved efficiency in compliance with the policies and procedures by 40% and improvement of quality of work by 25%.

My aspirations are to continue to grow and to move into roles in middle management position in Accounting & Finance related jobs like Accountant, Finance Manager, Financial/ Business Analyst, Financial Controller, Costing & Budgeting Manager, Management Accountant, Internal Auditor, etc. I am flexible and able to adjust in changing environments and cultures.

I am currently in search of better employment opportunities, that commensurate with my qualification and work experience. I would welcome the opportunity to further discuss how I can best meet the needs and expectations of your organization.

Regards,
Chartered Accountant Sample Cover Letter
Job Application Letter
Dear Hiring Manager

I am a Qualified Chartered Accountant trained in the UK and having 8 years of progressive experience working in different countries and a broad range of skills set.

I have worked as an External Auditor, Consultant for Business Process Re-engineering and Business Unit Controller for an FMCG and Manufacturing business.

My core strengths are:
- Financial Analysis and Reporting
- Risk Analysis, mitigation and Capacity Building
- Business Restructuring
- Internal & External Auditing
- Investment Appraisal
- Business Planning, Budgeting and Analysis
- Performance Measurement
- Business Process Re-engineering
- Cost Controlling & Working Capital Optimization

I am a commercial minded and self-motivated individual with a can do approach and that believes in sharing learning and experiences to work towards achieving organizational goals. Thank you for your time and consideration and I hope to hear from you.

Regards

Chartered Financial Accountant Sample Cover Letter
Job Application Letter
The HR,

I am Chartered Accountant - Finalist and Graduate in Commerce. I am sending you this letter to convey my interest to apply for the Accounting Manager/ Accountant position in your esteemed organization.

I have around 10 years of total experience in Trading Company as Accounts Manager, 3.5 year Chartered accountancy Firm experience as auditor; 1 year in UN funded NGO as Admin and finance Manager and 1.5 year experience as front desk officer in Hospitality industry.

I have working experience of handling accounts and finance in a trading company, specialized in finance, accounts and audit. Well aware of all aspects of Trade Finance specifically Letter of Credit ( LC ) , Trust Receipt , Bill discounting , and Invoice Discounting. I believe I can contribute much to the growth of your company.

I am hoping to get a favorable response from your end-

BEST REGARDS
Cover Letter Chartered Accountant
Job Application Letter
Dear Sir / Madam

This letter is to introduce myself as an aspiring Chartered Accountant keen to join a reputed organization like yours. My diversified and in-depth professional work experience, together with a record of outstanding performance in both professional and academic levels has enabled me to present myself as a potential candidate for a suitable position in your organization.

Being a Chartered Accountant, with an outstanding academic background and work exposure, I have been consistently providing professional services at my organization proving my determination and demonstrating my unyielding commitment to work hard for the accomplishment of my organization's goals and my personal growth. I offer a good blend of professional experience, requisite knowledge and necessary skills to become a vital member of your organization.

I am currently working as a senior in the Assurance group of __________. Being affiliated with this organization since September 2016, I have an opportunity of being involved in various audits and special nature engagements. The unique exposure as mentioned in attached resume to a wide spectrum of clients with a variety of work experiences has provided me with an in-depth view of the key business processes, risk management procedures, accounting and internal control systems, corporate governance, as well as accounting frameworks for a range of industries. This enriched my professional skills required on assignments and equipped me with the essentials needed to deal with a variety of situations in an innovative, effective and efficient manner.

I am looking for a career opportunity that commensurate with my skills and qualification and that can provide me with a competitive working environment coupled with the opportunity for career growth. I would welcome the opportunity to further discuss how I can best meet the needs and expectations of your organization. In case you do not have any suitable openings at the moment, I would be grateful if you would keep my resume on file for any future possibilities.

Looking forward to meet you!

Yours truly,
We will write or review your cover letter.





Sample Cover Letter Chartered Accountant
Job Application Letter
Dear HR Department,

I'm pleased to present my CV to you for the position of an Accounts Manager/Senior Accountant/Auditor in your organization. I believe my knowledge and being a dedicated person make me a qualified candidate for the position.

I'm a Chartered Accountant Semi-qualified (CA Inter) from Institute of Chartered Accountants, with more than 8 years of Post Qualification Experience in Accounting and Auditing.

My enclosed CV provides you details of my accomplishments and skills.

Thank you for your time and consideration
Chartered Accountant sample cover letter in response to job Ad
Job Application Letter
Dear Hiring Manager,

I am responding to your recent posting for Chartered Accountant on www.careersite.com. I would like to think that I am the perfect contender as my cv clearly shows.

Four years of established track record as a Chartered Accountant. Proficient in all facets of Finance. Well-developed skills, highly motivated, enthusiastic and committed to professional excellence.

Let me briefly highlight the skills in Finance, values and contributions I will bring to your organization:
[List of important achievements, qualifications, and career highlights]

A meeting with you would be greatly appreciated. Please sense free to contact me to organize a time or to gain further information on my background. I am sure you will agree that I am right for the job after reviewing my CV and meeting me in person. Thank you for your time and prompt reply. I look forward to meeting you in the near future.

Sincerely,
Professional CV Templates
Chartered Accountant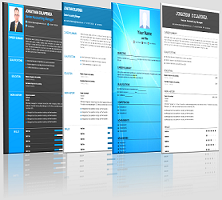 Chartered Accountant sample cover letter when you know the company or person
Job Application Letter
Dear [Recipient Name],

[XYZ Company] caught my attention recently as I began a search for a new employer in Orlando. Your company has created an environment in which people can excel, which is why I write to you today. I am very interested in joining your team and I am confident that my background and experience in Finance will meet your future needs.

Following the recent completion of a Bachelor's Degree in Finance from University of Bristol, now looking for to exploit the skills and experience attained in Finance by working in the role of Chartered Accountant in reputed firm.

Top-producing Chartered Accountant with five years' progressive experience. Natural communicator with expertise in forging strong working relationships with professionals at all levels. Proven ability to recognize and solve problems.

Some key points you may find relevant to a Finance position with your center include:
[List of important achievements, qualifications, and career highlights]

If you are in need of a person with my skills, I would welcome the opportunity to meet you to determine the contributions I can make to your company. Thank you for your consideration.

Sincerely,
Chartered Accountant sample cover letter to recruitment agency
Job Application Letter
Dear Hiring Manager,

I am writing to you this letter because of your prominent position in the market and your fruitful history in matching accomplished professionals with corresponding job vacancies. In this context, I would like to ask for your help in finding for me a fit vacancy that matches my strong background as a Chartered Accountant.

Finance graduate integrating work and education to accomplish career goals. Offers a total of three years of progressive experience as a Chartered Accountant. Expert time manager with tenacity and perseverance to handle pressure. Proficient in computers and MS Office suite.

Some of the key capabilities that I can bring to a new opportunity include:
[List of important achievements, qualifications, and career highlights]

Should my qualifications meet any of your client's needs, I would be available to organize a meeting immediately. Thank you for your consideration.

Sincerely,
Chartered Accountant sample cover letter - general purpose
Job Application Letter
Dear Hiring Manager,

Chartered Accountant with more than eight years of experience in the field. Highly-accomplished quick learner with an impressive practical knowledge base encompassing the entire spectrum of Finance. Regarded by peers and mentors as an overachiever who is dedicated to excellence, as exhibited by my outstanding educational achievements.

I am actively searching for suitable Chartered Accountant jobs and would like to show my interest in working for an organization like yours.

Key competencies that I possess for the success of the Chartered Accountant position include:
[List of significant achievements, qualifications, and career highlights]

Thank you for your consideration. I possess excellent hands-on knowledge as well as supervisory expertise, and I look forward to meeting you personally so that we ca talk about how I can make a positive contribution to your team.

Sincerely,
Chartered Accountant sample cover letter - checking for vacancy
Job Application Letter
Dear Hiring Manager,

I am writing you to inquire about any job posts in your esteemed organization for a devoted and determined Chartered Accountant.

Greatly motivated, versatile and ingenious Chartered Accountant with Master's Degree in Finance. Over three years' experience in the domain of Finance. Solid support experience in office atmosphere with expertise in research and writing. Excited to excel, learn quickly, personable, and appreciated among peers.

The following key strengths also exemplify greatly marketable skills in Finance and characteristics:
[List of important achievements, qualifications, and career highlights]

I am confident that this experience equips me for success as your Chartered Accountant. Kindly review my CV, then please contact me at your earliest suitability to organize a professional interview.

Sincerely,